Growing up, most car enthusiasts will have one car in mind that they have dreams of buying and driving when hey have enough money to do so. For some, it could be a car that a parent or grandparent drove or that was made popular in a famous movie or TV show. Most often, these cars are one of the main classic ones that they had no hope in hell of affording in their youth. More often than not, they already have an idea of what colour, special features, and specific power train this dream car will have. This car often ends up representing so much more than the car itself; it is a representation of their hopes, dreams, and successes. For many Americans, this dream car that is above all the rest is none other than the Chevy Corvette. We would bet that this is the case more than 90% of the time.
However, there are also a whole slew of cars that are coveted by American car lovers including more eccentric historical cars like the Tucker 48 or the King Midget. However, other American car enthusiasts are more likely to pine over mass-market cars or European classics. You could go on and on if your goal was to have a thorough understanding of all the cars that American gearheads dream about when they close their eyes at night. We could simply go on and on and you would be reading a list hundreds of cars long. However, if you want to learn about the top ten cars that American car lovers desire, continue reading. Our list is based off of Hemmings, the leader in classic car knowledge, who analyzed the cars that were advertised in every U.S. state from Maine all the way to Alaska.
1. Chevrolet Corvette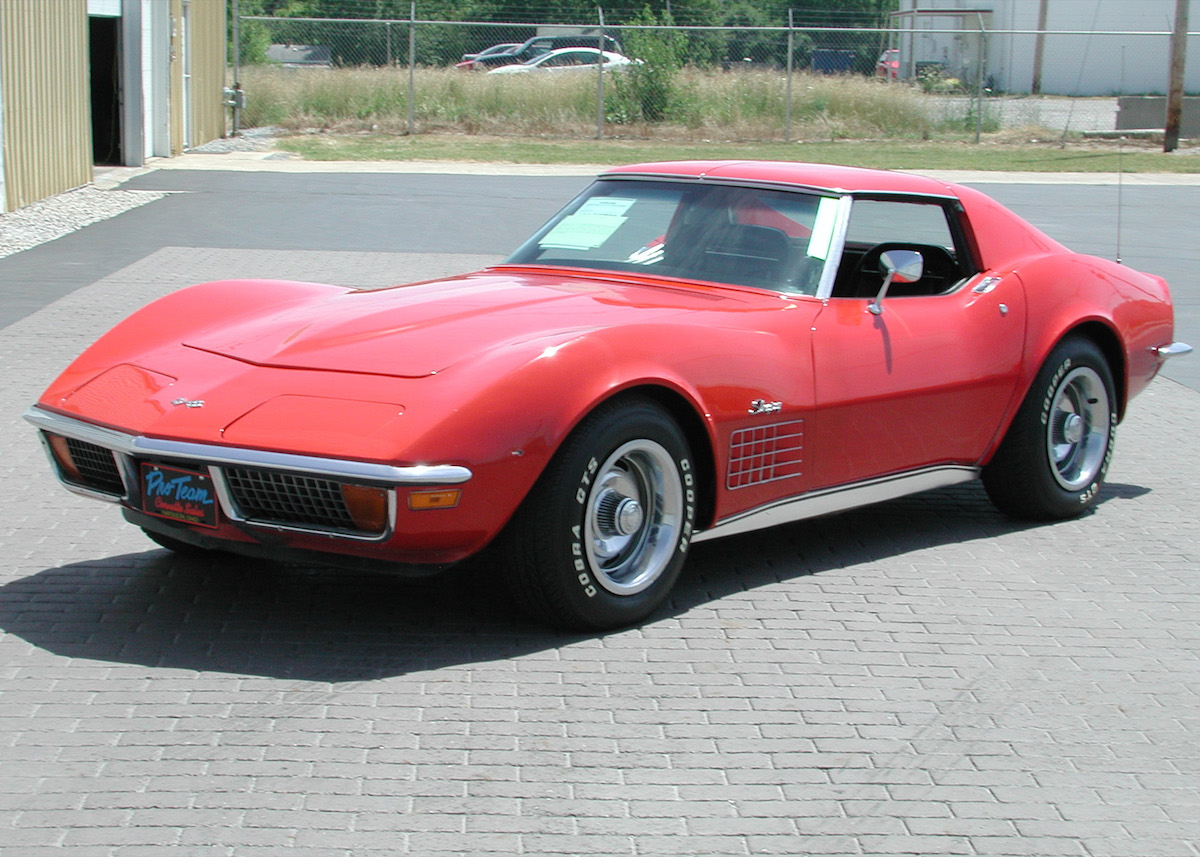 As we mentioned above, the majority of American car enthusiasts would be no less than ecstatic to own a Chevrolet Corvette and the Chevy Corvette was found by Hemmings to be the most advertised car. This is likely because each generation of car lovers seems to be chock full of those who simply would do anything for a Corvette. Although they are number one on our list, that does not mean that all Corvettes are the same. There are some with more special features. However, overall, the Corvette has something for everyone. It says something to its quality that they have been made for almost 65 years, starting with a futuristic looking (for the time) in the 1950s to extreme luxury in the 1970s and 1980s. Regardless of year, Americans will do almost anything to be reminded of the good ol' days, reminiscing about them from behind the wheel. Overall, the Corvette was found to be the most popular in a whopping 40 states.